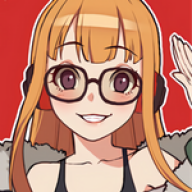 Joined

Sep 5, 2013
Messages

124
Trophies

0
Website
XP
Country
Disclaimer: Does not work with the PS2 version of Persona 4. Backup your saves before using! We are in no way responsible for loss of data.
Created by Fennec-Kun
Special thanks to: TGE, ShrineFox, and Pan-Chan
Requirements:
A Windows OS
.Net Framework 4.6.1
A PSVita or PSTV running Henkaku (to extract the save)
What it does
By opening a
data0XX.bin file
dumped from a P4G save using the
vita save manager
homebrew application
you can modify the following values however you'd like.
Any party member's level
Any party member's Persona (and it's level, stats and EXP)
The skill list of any Persona you have (or unlocked in the compendium)
Yu Narukami's yen, courage, knowledge, expression, understanding and diligence
Yu Narukami's name
Your current party member configuration in-dungeon (you can use characters you have not yet unlocked)
What items you have + how many of that item you have
What weapons/armor/accessory/costume you have equipped for each character
What day it is when you load the save
What day the game will change to after ending the current day in the new save
Social Link progress for each character
Time of day
Download
P4G_Save_Tool
Have fun!
Important: In order to play your edited save, you must have first
Created a save
in the slot you've dumped.
For instance, if you don't already have a save at slot 12, saving your new .bin file from data0001 to data0012 will not work.