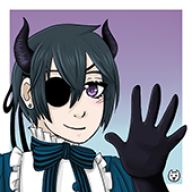 Well-Known Member
OP
Member
Joined

Nov 12, 2016
Messages

143
Trophies

0
Website
XP
Country
I previously mentioned this patch over on the
Unfinished Projects
thread, but with the gentle encouragement of resident NDS expert
@Fel
, decided to make an individual thread!
Released in 2009, Ore ga Omae o Mamoru (I Will Protect You) is an action-adventure, dungeon crawling, metroidvania for girls(?!)
Originally developed by Vingt et un Systems as an action RPG, the game was later taken over by newly formed brand Otomate Forte, hoping to specialise in games targeted at female players outside of the typical visual-novel genre.
The game follows elite knight Ren, who together with his best friend Veres, are sent to explore recently-discovered ruins dating back to the ancient civilisation of Edenbar. They are tasked with determining the existence of a mysterious stone known as Magicite, said to be imbued with mythical powers.

Surprisingly difficult and full of opportunities for exploration, it marks an interesting piece in the history of what might have been, and makes a fun play for gamers of all genders!


Download: Patch download Usage:

-Download DeltaPatcher from

https://www.romhacking.net/utilities/704/

-Extract the file, and run either DeltaPatcher or DeltaPatcherLite

-'Original file' should be your copy of the ROM, as an '.nds' filetype.

-For 'XDelta patch', choose the 'MamoruPatch.xdelta' file.

-Hit apply patch, and you're good to go!

*Note that this will overwrite your original file. If you'd like to keep a copy of it instead, change the settings by clicking the cog icon, and tick "Backup original file". This will create a new '--PATCHED.nds' file instead.

Play this file on an emulator such as DeSmuME, or use a flashcart to play it on any member of the NDS family.

Tools:

The custom tools created for the game,

MamoruTrans

(

source code

) and

MamoruHelper

, have also been made publicly avaliable for those who might wish to use or to learn from them.

Credits:


Hacking

Illidan

Translation & Graphics

Phantom

Special Thanks

StorMyu

We hope you enjoy!