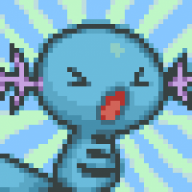 Joined

May 15, 2009
Messages

1,626
Trophies

1
Age

25
Location
XP
Country
Inazuma Eleven GO 2: Chrono Stone - Neppu/Raimei Undub v2.1 by plasma
Several delays later, it's finally time to release the project I have worked a good while on. I hate the Inazuma Eleven dub, especially the GO Series, which was the main drive behind this project (plus the fact Chrono Stone is my favourite lmao). This is a full undub. Players, hissatsus, keshins, tactics, you name it, it's been undubbed.​
YOU WILL NEED AN ENCRYPTED .3DS OF WILDFIRE/THUNDERFLASH TO CREATE A .CIA TO PATCH. I WILL NOT SUPPLY THIS. PLEASE DO NOT ASK.
​
Working ROM MD5 hashes (others may work, this is just from the ones I have tested):
- 1b5399b4f2cd30b51d4234dff0c4bbec - Wildfire
-
4b605b2f6291b0c5b95de9c18ee9a8b6 - Thunderflash
Non-working MD5 hashes:
- b8e239d05f93a210a7f76eefd376fa6d - Wildfire
​
(check md5 hashes by using
md5sum
, drag your ROM onto md5sum.exe and it'll display it for you)
- Player names are now their original Japanese names, romanized. (Tsurugi instead of Victor etc.)
- Hissatsu names are now their original Japanese names (Death Drop instead of Doom Dive Drive etc.)
This means everywhere, such as Move Manuals, in matches, top menu summary (a first for a Chrono Stone undub!), etc.
- Keshin names are now their original Japanese names (Eichi no Ou Bunguou instead of The Stationer etc.)
- Tactics now have their original Japanese names (Grand Luster instead of Grand Plan etc.)
- Fully edited menus and graphics to revert dub changes (such as returning 'fighting spirit' back to 'keshin')
- Undubbed stadium names, item names, PalPack Communities, cutscenes
- Mix 'n' Match renamed to MixiMax as per Japanese anime/game
- L2/3/4/5 etc. reverted to their Japanese counterparts
- Japanese OP with lyrics displayed and correctly timed
- Fully undubbed story along with NPC's
- Team names now their original names (e.g Shiroshika instead of White Deer, The Lagoon instead of Ragnah etc.
This includes all 5-a-side mini battles, aswell as taisen route teams and story teams.
- Using a hissatsu move/tactic/keshin will show the name in Japanese, this is purely due to the fact I preferred it, not gonna lie.
- Voiced hissatsus - using audio from Strikers and the anime, I was able to add voices to as many moves as possible.
- Voiced Keshins - upon summoning a keshin, audio of that keshin's name will play. This does not apply to game exclusive keshins, no form of VA exist for those.
- Full Japanese audio! No longer will you have to suffer through the cringeworthy dubbed voice acting. Bask in the glory of the original voices like the weeb you are!
- Can link to the original ROM, you can still play your friend(s) who may not use this patch
- A seperate patch for those who do not want to hear the move/keshin VA's
- Download GabrieloRomToolsGUI -
https://mega.nz/folder/89tX0KqZ#KGhfiwKt0Q6z6deqHeaTwA
- Extract it to a safe place
- Put your .3DS ROM in an accessible folder
- Open GabrieloRomToolsGUI
Extract 3DS tab:
- Set the 3DS File location to where your .3DS ROM is
- Set 'path to extract' to a folder
- Click Extract
Extract NCCH tab:
- NCCH File location will be the folder you extracted your .3DS ROM, set it as game.cxi
- Path to extract can be in the same folder or in a new one
- Click Extract
Rebuild NCCH tab:
- Set romfs folder to the folder you extracted the NCCH partition/.CXI
- Set exefs folder to the same location as the romfs
- 'Folder containing ncchheader.bin...etc' will be the root folder where romfs and exefs are
- output name set to 'game.cxi'
- Click Rebuild and wait
- Test the .cxi on Citra to make sure it boots
.CIA Tools tab:
- Select 'Rebuild .CIA' and set the folder that contains the .cxi from the previous step
- Output name can be whatever you want, as long as it ends in .CIA
- In the content box, click 'Add' and type in 'game.cxi'
- Click Rebuild
Test on Citra via installing it, if it shows and boots, you can patch that file
The reason this is so convoluted is due to how the patching process works. A small difference in the ROM you use to patch could be why it wont work. Until there is a more efficient patching method, this will unfortunately have to do. I tried many different copies and this was the only way I could get it to patch.
This will not work if your .3DS ROM is already decrypted. It fails to extract. You can compare the md5hash with other hashes I have confirmed to work.
- Download DeltaPatcherLite.exe from the same link as the patch
- Extract the .xdelta patch from the version you chose to download
- Place it in the same folder as your decrypted .cia
- Run DeltaPatcherLite.exe, in 'Original File', target your decrypted .CIA, then in 'xDelta Patch', select the patch you extracted
- Click 'Apply Patch' and wait. It may take anywhere between 2-10mins depending on your system
- Install via Citra or your favourite 3DS .CIA installer.
Patch Link:
Here
- Latest Version - v2.1
This was primarily a solo project, but I do have some people I want to credit:

Special thanks to:
Sejo for the extensive bug testing, graphics (such as Armed, Keshin Summon etc.), tips and ideas and for the motivation for me to carry this project on.
Ryuuto for help and ideas with the project, as well as being a positive person to talk to
Manjoume for showing me voiced moves was possible and allowing me to use a number of his pre-made va's.
Nepsolit for extensive bug testing, found bugs I would have missed.

Other credits:
FanTranslationInt. for Kuriimu 1 and 2
GabrieloRomToolsGUI
Phoenix for DeltaPatcher
COVID - lockdown gave me the time to complete this.
(I wish there was a better patcher, but this is the best I could do. I don't plan to be sued to oblivion for releasing a pre-patched ROM)
There should be very little bugs left, known bugs are in the README. If you find one, PM me. If there is enough bugs, i'll release an update, but I have tried to get this as perfect as I could.
Future plans? Will I do any other of the GO series?
I am currently working with some others on another project, details will be revealed in time.
Maybe a properly translated (from scratch) undub for Galaxy? Or a GO Shine/Dark Undub? Who knows