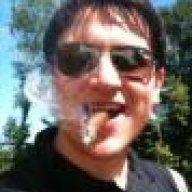 Joined

Apr 6, 2012
Messages

3
Trophies

0
XP
So... I just had my "cherry" popped in Wii modding, and so far so good as far as it being a smooth experience... however I am having some particular problems in regards to enjoying my modded Wii. In particular, at random times my games will "freeze", now keep in mind the game continues to run as normal in the background (most of the time, it does occasionally lock up after this happens), but my Wiimote desyncs then resyncs very quickly - however no inputs get recognized. If you attempt to resync or power cycle the wiimote, nothing happens. It's driving me mad... I've tried with a variety of different loaders, with a variety of different IOS's, with a variety of different media's for storing the ISO's. I simply do not know what is causing this problem. There is no specific length of time that this happens it, it could be within 5 minutes, or I could play for five hours with no problems. Though it seems to happen more in certain games (Super Smash Bros, Donkey Kong Country) than others (Muramasa, Zelda: TP)

My Wii is circa 2008, running 4.3U. Any suggestions? Any other information you need?

In addition, another problem that I believe is related, is inputs tend to be received multiple times. For example, playing Muramasa I noticed that instead of holding down the A button to block, often times I will continuously slash - and this happens with all inputs occasionally - for example jumping will instantly be a double jump. Or scrolling on a menu, one tap will go through five options. It's as if all my inputs are in turbo-mode.. but then sometimes it is completely fine.