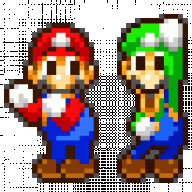 Joined

Jan 30, 2009
Messages

38
Trophies

0
Location
XP
Country
Hi guys, again, if this is the wrong place to put it (again) then im sorry.
Well, i downloaded the xml file from the NEW COMPILATION CHEAT DATABASE thread.
Then i download R4CCE, because i had to add a wild pokemon modifier. (since the others freeze the game

)
I opened the Cheats.xml file. Then i went to Pokemon Diamond and added a code.
I put in the title, and the code and then saved the xml file. From there, i extracted it with cheatcodetransfer for EZ V
I took the ADAE.CHT file (adae = pokemon diamond game id) and put it inside my ez flash micro sd.
Then i turned on my game and looked at the cheats to activate it.
The wild pokemon modifier cheat wasn't there!
I am so sure i did everything correctly.
Maybe i missed something?
Thanks in advance

edit: also does anyone know why the heck certain cheats freeze games?
like some kind of reason like the cheat is wrong or something
because alot of the cheats i have for pokemon diamond freeze the darn game
like walk anywhere
that freezes the game
and also you would be awesome if you can get me a link to downloading
cheatcode.dat
i already checked sosuke
and both links there are broken so...
THANKS SO MUCH IN ADVANCE

(you're awesome if you can answer and fix everything in this topic

)