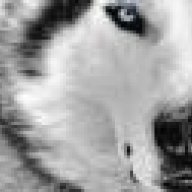 Joined

Apr 2, 2012
Messages

4
Trophies

0
XP
Country
Hey there.
So I've got an R4 card, I've had it for a while.
Well, it's not actually an R4 card, it's more of a clone.
(Image above is my exact card.)
As i said, it's a clone, but it's worked perfectly and also is running on the www.r4ultra.com's newest software.
Anyhow it's been working fine with my games, but i've recently added these games;
-Radiant Historia
-9 hours 9 people, 9 hours
-Golden Sun
ark Dawn
-Harvest Moon: Sunshine Islands
-Vampire Moon: Mystery of the hidden sun
Well, 999 works with occasional freezing... I don't know why it does that..
Harvest Moon works perfectly.
but Radiant, Golden and Moon all have LOADING... for longer then usual and then just show a white top and bottom screen.
Why is this? They work fine on my DesMuMe emulator, yet not on my R4 card?
Is it a software compatibility issue?
If anyone could help it'd be most appreciated.
Oh and on a side note, I've had this card for a while and have been playing games on it A'oK without any issues in the past.
Cheers