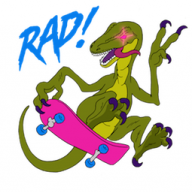 Well-Known Member
OP
Newcomer
Joined

Mar 3, 2015
Messages

55
Trophies

0
Age

55
XP
Country
Hello everyone,
I just purchased a used 3DS XL due to arrive tommorow and I had some questions.

The system that I purchased comes with a couple of great games such as Bravely Default, Smash Bros, Fire Emblem: Awakening, RE: Revelations, but all of the games are on a 32GB SD card. I asked the seller and he told me that all the games are legit bought copies so that must mean they are digital download bought from the eShop. Could you transfer a cartridged game's data to a SD card?

Ok, so here is what was puzzling me. I was thinking of factory resetting the device, because I want to get that "new" feel if that makes sence, but I was concerned about the games. Does factory resetting the console wipe the games from the SD card? What about if the SD card is not inserted? Will I be able to play the games after the factory reset just by simply inserting the SD back in or will it corrupt their data somehow?

Can digital downlod versions of games bought from the eShop be re-downloaded multiple times? If so, does re-downloading games require some eShop account information? Is that account bound to the system and even after a factory reset does it stay the same? Does it require a specific username, email, password that I might have to obtain from the previous owner? Can I change information such as email adresses and passwords?

In short, the system comes with games on a SD card, I want to factory reset the device. Will I lose the games if I do? Can I re-download them and if so what information do I need to have in order to do so?

Thank you for taking the time to read this and I hope I get some detailed answers.