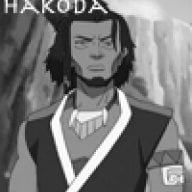 Joined

Feb 2, 2008
Messages

2,133
Trophies

0
Age

28
Location
Website
XP
Country
This whole day was amazing, I got to hang out with my girlfriend all day and see her and laugh and just plain relax away from school. Sadly, when she left, I went online to see my test scores for my AP Biology class. Didn't do so well. I got a C. Before that I got a B and before that I got 2 A's so I'm practically getting worse without really knowing what I'm doing wrong. So for whatever reason, I choose to complain to my girlfriend after she gets home and I have a nasty habit of constantly degrading myself, especially with school.

So I guess I went a little too far. She was trying to cheer me up and just trying to help. I mentioned that we got 3 retakes per semester and she said she had forgotten about that measure. I accidentally snapped at her and told her she forgot cuz she never gets anything wrong. She always gets a better score than I do on my tests and I guess I let slip on accident. She took offense to it and just kinda left. I called her back and I smoothed it over and everything's fine now.

However, its not a fix to my own problem. Is there a reason why I dislike failing, why I'm afraid of it? I know all the content and I study hard and I work hard but it doesn't benefit it me at all when the time matters. Others who barely looked over the chapter got better grades than I did. But whenever I get a bad grade on something, I immediately think of her and how she probably got a better grade when she was always the one telling me the night before to go to bed at 11:30PM because I study too much. She always does better and its frustrating to me but I'm not angry at her. I don't mean to be. I'm doing exactly what she does but I end up doing worse and it makes me angry and eventually that anger slips her way.

Any advice?