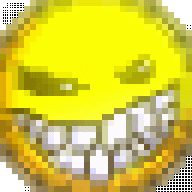 Joined

Aug 22, 2008
Messages

337
Trophies

0
Website
XP
Country



Alright, here's something to blow you away. Custom firmware on PSP 3000. Custom firmware on PSP3000?? Yes, it's not a joke. The guys over at PSP GEN have done it.

more info:
Before you say more about this subject, we would like to thank Matiaz Freeplay and for opening the way to this achievement.The flaw found by Matiaz was not until yesterday, exploitable via the euro GripShift. If the flaw exists, it should find the matching addresses to get to launch the code. The weekend was long but our favorite developers have managed to do the right thing for this to work

But then, our development team has therefore come to find out what was announced as yet impossible Freeplay and friends, exploitation Kernel mode via the flaw GripShift.Indeed, she found a way to activate the Kernel mode and, quite logically, to successfully install a HEN which allows the use of the advantages of a Custom Firmware without having to flash his console.
Let us be clear, this is not a Custom Firmware but it allows access to the benefits of it: * Launching homebrews (Kernel mode or user mode) Launch games in ISO/CSO format * etc. etc..

Why we will not, yet, the files to achieve the feat online:

If we put these files online, you can access the HEN you open the door to the benefits of underground PSP 3000 and others, but because there is a big BUT, it would put to light the vulnerability that allows us to Kernel Mode switch to Sony and the mouth of the next day. This will shut the door without having a backup solution. Our developers are seeking a loophole in order to upload files using it.Once they have found, this feat will be put online in an instant.

Let us give you an orphan as a result?
As stated in the video, we will put online within 48 hours and tampered with safeguarding the SDK enables developers to exploit the flaw with the Euro GripShift. Thus, in the meantime, the former owners unhappy GripShift euro will also be able to enjoy the joys of underground-in User Mode.Pleasure, we will recall, allows access to emulators, and very good games and homebrews utilities.

Warning: A

This is a first step, but it is currently impossible to flash A comprehensive Custom Firmware PSP 3000 (PSP 2000 and V3) as the pre-IPL is still not changed. It remains to this day, a Proof of Concept, which is there to demonstrate that it is possible and note that it is not 100% that this exploit is launched a day for the above reasons.