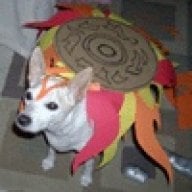 Well-Known Member
OP
Member
I wouldn't post this here, but since there is another topic that went well I guess I can ask.

I'm using M3 Sakura 1.43X with the M3i Zero but TMNT Arcade Attack and Lego Rock Band both have problems. It states that there is a save file error when creating the save file. I also tried making a .sav file with an emulator, but the cart said the save wasn't supported and tried to convert it but the screen froze.

Any help? Patches? Suggestions? Compatible .sav files?

Thanks in advance!