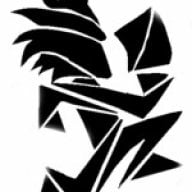 Joined

Apr 1, 2007
Messages

2,328
Trophies

0
Website
XP
Country
Just hacked a friends wii and tried installing priiloader rev15.

I used xzxero guide and was already on 4.2U when updating.


Tried the first time to install priiloader and got a code dump.
Tried the second time and it installed just fine.
I applied the hacks i wanted and changed autoboot/return to SYSTEM MENU.


But now when i try to load the system menu through priiloader it just stays in preloader.
Same thing happens when turning the wii off and then back on.
Automatically boots into preloader.I don't have to hold the reset button.

I tried uninstalling and it failed every time i tried.

I then installed a different version of preloader(.29 JODI) and got the same results only this time it has an error message displayed that says
failed to boot system menu and said something about the system.ini being wrong.

Also tried uninstalling the .29 JODI version and it failed as well.

I finally got rid of it by reinstalling the system menu wad for my region.
Im now using star patch instead to get the hacks i wanted but i just wanna know why/what was causing this.