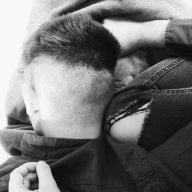 Well-Known Member
OP
Member
Joined

Sep 12, 2016
Messages

2,038
Trophies

0
XP
Country
PLEASE READ CAREFULLY
I am not new to homebrew stuff or technical stuff,
I have arm9loaderhaxed my N3ds a while ago all that stuff, flashed android roms,
installed multiple OSs on multiple computers, and also made some windows Applications
I actually Love Pokémon and also Pokémon Showdown, so I decided that I want to build a
Team of Developers who will work with me on porting the Pokémon Showdown client into CIA
Format, and also Teach me Into homebrew coding and comiling stuff, all thats needed to do it
I have posted something similar ike this on reddit (
https://redd.it/528eq9
) and I got
a very usefull comment by a user called "EnergyConserved" (Comment Linked here cause he linked some stuff:
https://www.reddit.com/r/3dshacks/comments/528eq9/pokémon_showdown_cia_format_port/d7i84sk
)
He wrote:
"PS! is a complicated piece of software. I'm going to assume in this post that you're talking about the PS!
client, which is the code that runs on your browser when you connect to a given server with it.
In terms of protocol: Showdown's protocol is implemented with websocket. It's not that complicated of a protocol,
uses pipes as a delimiter (and definitely not as arcane as, say, IRC). To my knowledge there is (at time of writing)
no websocket library for the 3DS, but I imagine for a talented enough individual it would not be difficult to write
one, as the spec is pretty clear. As I understand it, ctrulib exposes a partial BSD socket API, which would be helpful
in porting websocket to the 3DS. That would likely be the hardest part—once that's done, I can't imagine the protocol
handling would be too difficult. Multiple alternative clients (most of them chatbots, if you hadn't guessed from the
links) already exist. If you decide to go forward with this project, you can use any of them to get a feel for how
handling PS! protocol is often done."
So please any Developer who wants to participate this Project (and also show me all that 3ds developing stuff, all
whats needed, devkitarm, citrulib, any shell or whatever, Im new to homebrew coding, developing or what ever it is
called, so please comment, and cntact me with PM or Skype (addi33.) I can also make a discord server, so please
anyone, I´d love to make this my 1st Big Software Development, but without a Team this is impossible!
LETS MAKE THIS HAPPEN!