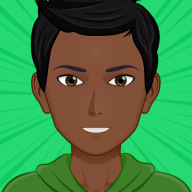 Active Member
OP
Newcomer
Joined

Jul 18, 2016
Messages

28
Trophies

0
XP
Country
Hack ROM Base : Pokemon Platinum ( U )
Current Version : v1.3
Progress : Completed

I AM A SMALL TIME POKEMON ROM HACKER SO PLEASE LEAVE A LIKE AND DO REPLY ! AND YEAH IT TOOK A LOT OF TIME CREATING THIS HACK......

Features :

1) Updated Moveset to match its Gen 6 counterpart

2) Removing Trade Evolutions

3) Made Level Evolution Easier

4) Starters are Treecko, Charmander and Totodile

5) Gym Leaders and Trainers use different type of Pokemon

6) Wild Pokemon from Gen 1 - 4

7) Intro Pokemon is Charmeleon ( My Favourite Pokemon afterall )

8) Pokemon Name Decapitalisation

9) Fastest Text

10) Normal type TM's and HM's are compatible to all Pokemon and TM/HM compatibility has increased

11) It is like a Remake and also has better 3D visual angles !

12) Moves like Curse are no longer ??? but rather Ghost type from Gen 5

13) Base Stats updated to that of Gen 6

14) All these features stand up to create a New, Challenging Sinnoh !
Tutorial for 3D Experience :

1) Enter This Code in DesMume ( Go to Tools > Cheats > List > Action Replay > (Enter this Cheat in the "Code" Section) > (Name the Cheat anything you like in the "Description" Section )

94000130 FDFF0000
DA000000 02000002
B2101D40 00000000
D7000000 000012FE
DC000000 FFFFFFFE
94000130 FFF70000
DA000000 00111D10
D3000000 00000000
D7000000 02000002
D2000000 00000000


2) Simply type in your Poketch calculator the number "9" and press L + Start to save the number in the memory. Then hold L while going into a house (or getting out of it) for using that number. ( In DeSmuME L = Q
Start = Enter )

3) Down side of it is that after Entering or Leaving a building, the 3D Effect will go away and when entering or leaving a building you have to press Q again !



Have fun playing this Hack 'cuz I have no one to Acknowledge !




Download Link For .ips File ( Not a Warez Link, No Virus )

- http://www.mediafire.com/download/easarnkkgem55lb/Pokemon+Dusk+Platinum.patch

Method to patch the Game :
1) Get a copy of Pokemon Platinum ( USA Version Only )
2) Download xDelta Patcher
3) Load up the PATCH by the option - "Select Path"
4) Then load up the ROM by the option - "Select ROM"
5) Click on "Apply Patch"
6) Open up the Patched ROM
7) Profit



3D Screenshots of my ROM Hack !