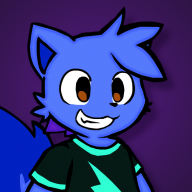 Joined

Apr 19, 2015
Messages

993
Trophies

1
Location
Website
XP
Country
Hi all!
Just a bit of a proof of concept; it's live sound synthesis on the Wii U!
This program actually generates all the sounds it makes on the fly. Previous stuff on the Wii U played audio files (mp3s and things) but here I've shown that you can also generate these sounds as you go. It uses kbd.rpl for USB keyboard support (thanks
@rw-r-r_0644
for making this possible!)
Download
Download from HBAS, or have a direct link
here
Source
This app has only been tested on 5.5.1. It needs sndcore2 (although this could be changed) so you're going to need a fairly recent FW to make this work.
Usage
Once the app starts up, connect a USB keyboard and start playing! The middle row of keys (asdfghjkl) are your white notes; some of the upper row (wetyuop) are your black notes. Z and X control the octave of the notes and C changes the waveform (sine, square, sawtooth or triangle). HOME on the gamepad quits; don't press A!
So... Why should we care?
It's pretty simple, actually - we can add sound to emulators using the techniques in this program. Generating the waveforms of a retro console no longer requires messing with audio files; you can just make it as you go!
Anyway, have fun! I'm pretty tired while writing this, so I'm sure I've missed something. Feel free to ask!
Last edited by
QuarkTheAwesome
, , Reason: musical notes are gender-neutral; how dare you reference them as male, I'm triggered