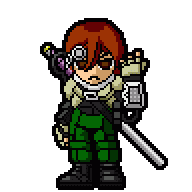 Well-Known Member
OP
Member
Joined

Mar 20, 2009
Messages

2,669
Trophies

2
XP
Country
I'm looking for an Android tablet for no more than $200 - $240 dollars. I know there are much better tablets out there (Transformer Prime is what I WISH I could get) but I'm down to these three budget tabs.

I used to own the Nook Color a few months ago, but ICS wasn't out yet. I'm wanting to get a tablet that can run ICS decently. I know the CM9 roms are buggy and in alpha stages but it's okay.

I'm thinking about getting the Nook again but it had some problems with n64oid last I checked (with CM7 though) and I don't know if the other two can get to higher speeds. (Nook only gets to 1200 stable)

Which is the better tablet for the money? Which tablet has the most active development in ICS roms?

Oh, and I just use it for basic stuff, like web browsing and maybe GBA emulation and a few games like World of Goo (arm7, btw). No Gameloft games or anything like that (though it'd be nice just to say that I can.)

Thank you for any input, it's appreciated.

edit: Actually, I'm leaning the most towards the Kindle Fire. It just looks and runs so damn pretty in youtube videos. No netflix is a shame but I have a 3DS and Wii I use for that.