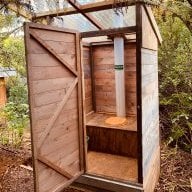 Well-Known Member
OP
Newcomer
Joined

Jun 14, 2019
Messages

95
Trophies

0
XP
Country
Hi peeps,
I know this has come up before with other people but I've started a new thread here since my case may be limited to my individual circumstances...
Just updated to Atmos 1.2.4 and I'm getting the "no game cartridge" error. I've checked and my BCT.ini file DOES have nogc = 0 in it - so why's it not working this time?
I boot using Fusee, not Hekate.
One thing I did differently than usual - I installed
sigpatches
from this thread:
https://gbatemp.net/threads/sigpatches-for-atmosphere-hekate-fss0-fusee-package3.571543/
which has patches for both Hekate and Fusee users, combined in one zip file... rather than just getting the Fusee only patches. The thread said it should cover both types of people, and so far the rest of my switch is working.
Here's a copy of the contents of my BCT.ini file:
BCT0
[stage1]
stage2_path = atmosphere/fusee-secondary.bin
stage2_mtc_path = atmosphere/fusee-mtc.bin
stage2_addr = 0xF0000000
stage2_entrypoint = 0xF0000000
nogc = 0
[stratosphere]
; To force-enable nogc, add nogc = 1
; To force-disable nogc, add nogc = 0
; To opt out of using Atmosphere's NCM reimplementation, add disable_ncm = 1
Am I missing something here?
Thanks!