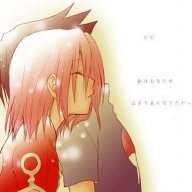 Joined

Mar 15, 2009
Messages

33
Trophies

0
Age

32
Website
XP
Country
Hello glad to see you came into this topic now this is a new workaround that i've thought up to actually unbrick a wii console from a banner brick (Austin can verify i made this workaround and did indeed unbrick my wii via IRC aka Souls)
Workaround 1# SDDm
Does not work on Korean 003 Errored wii's
EDIT:
this can be done to unbrick 4.2v wiis but you must use the workaround to input a save file for another hack besides bannerbomb aka indiana jones
I dub this workaround:
SDDm(Speed Demon Data management) aka SD card -> Data management if you look at it that way
To do this method you need to have the banner brick wii (4.2v system menu or below), Modchip(unless able to run games without one via recoverymenu), backups of your Owned games no piracy remember? , a full or nearing full nand (no save blocks or barely any left)
Your nand has to be almost full so you can do this method if it is not full proceed backing up your originals or autobooting to take nand space anyway anyhow, once you are nearing less than 100 you can then use the following games to create this workaround:
Rabbids Go home (need around less than 77 blocks)
MySims Agent (96 blocks or less)
Mysims Kingdom (200 blocks or less)
Mysims racing (i think 3 blocks or less)
etc mysims games
Once you have low enough to do the workaround you will
Ex. Rabbids go home
NOTE: you may also connect with rockband/guitar hero to dl songs if you have a valid wireless/wired connection setup already for a fast fill up!
1. Start up the console booting your game of choice
2. Go to the save screen where you can choose your save file.
3. Click to install the rabbids go home channel
4. Accept till it says you do not have enough space to install this channel
5. take out the game.
6. Click go to data management
7. Congrats you've bypassed the system menu with this workaround, feel free from here to do any of the following hacks (adding saves for brawl/indiana jones/bannerbomb)
Note: Brawl can be used to see your current amount of space by making stages and saving them only till 108 spaces then it won't show you less. You can fill your nand passed 0 blocks so don't worry about over filling
Successfully unbannerbricked my 4.0v non truncha non bootmii wii
This workaround has been discovered by me aka Souls/Dbgtgoten
reply here i'll answer
I would like to say thank you for Austin and Geekboy for always talking to me during the rough banner brick times!
Workaround 2# NIP
NOTE another workaround into the data management screen has been found by me tho it might not be too appealing/might not work for banner bricks please someone test if it can run during a banner brick
2nd workaround : Fill the Nand completely full to 0 blocks and the system menu takes you to data management itself =)
Workaround 3# WIP
NOTE ANOTHER workaround into the data management screen has been found by me, It requires the game Bonsai Barber to be installed (Wiiware)!

This workaround can't be done right now but it is a work in progress, i am looking for other ways to attempt this workaround!

I am always looking for new workarounds ! so keep an eye out as i find em
ENJOY YOUR UNBRICKING WIIS
NOTE: it might be possible to change the games id title so you can dupe alot of the same saves (not tested) =)
Save game Block Usage:
GAMES:
SSBB : 128 blocks ( can do USA and PAL save separate for 256 blocks)
Drawn to life: next chapter : 77 Blocks
Mario Kart : 23 blocks
Guitar Hero world tour : 25 blocks
Pikmin : 31 blocks
Endless Ocean : 34 Blocks
Petz Crazy Monkey : 21 blocks
Quantom of Solace: 97 Blocks
Harvest Moon Tree of Tranquil : 25 blocks
Animal Crossing : City Folk : 36 blocks
MySims Kingdom : 121 blocks
MySims: 97 Blocks
Elebits: 109
Pokemon Battle Revolution: 29 blocks
Call of duty WAW: 63 blocks
Need for speed Nitro: 121 blocks
Wii Ski = 81 blocks
Simcity creator = 127 blocks
Ultimate Alliance 2 =20 blocks
Pro Evolution Soccer 2010 : 120+ blocks
CHANNELS:
Rabbids Channel : 77 blocks ( can be installed once then again to cause low space data management workaround)
Mario Kart Channel: 78 Blocks
Internet Channel : 222 Blocks
Wii Fit channel: 120 blocks
More coming soon...