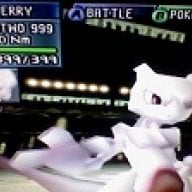 Joined

Apr 21, 2010
Messages

1,034
Trophies

0
Website
XP
Country
hi i was wondering, in the past most console local multiplayer games maxed at 4 players. same for wii, ps3, & 360.
tho i wish some wii games would have actually used local 4p multiplayer like other consoles. couch! cod wii games...

was thinking this gen tho since controllers went wireless & usb compatible more players would be possible but that would be impossible on a tv in splitscreen type games lol.
anyway the wii u can use wii u mote, & 4 wiimotes. & its been shown to play 5 player games (find mii, battle mii) does that mean the new standard for local multipalyer games will be 5 players instead of 4? (atleast for wii u that is)
imagine playing black ops 2 on wii u 5 players local finally lol. wii u mote, & other 4 players have options to use wiimote plus controlles or classic controller pro.
hmm so what do you guys think? black ops 2 wii u 5player local multiplayer, while the other consoles are stuck at 4 players?
i wonder what a 5 player super smash bros wii u will be like?
& hey if they allow more that 1 wii u mote then maybe 6 or 8 players.