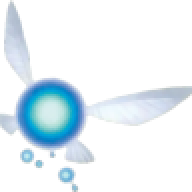 Joined

Jun 5, 2012
Messages

3
Trophies

0
XP
I'm sorry if this is the wrong place to post this. It seemed like a forum where people would know how to do this kind of stuff.
Background: I'm trying to upload my Battle Videos from my Pokemon Black retail cartridge to Youtube. I figure the easiest way is to upload my Battle Videos to the GTS or whatnot and then access those videos via their upload codes on my computer with an Emulator. I kind of don't want to beat the first few gyms again on my Emulator, though. I thought I could find a save file that had beaten the game, use that with Desmume, and be set. But I'm not able to figure out how.
What I've done: I've downloaded a .DST file from Gamefaqs and converted it to the Desumume .DSV type. I tried sticking that where the Desmume save files normally go and then starting up the Emulator but it still shows "New Game". I'm not quite sure why that didn't work or how to go about fixing it.
If anyone can find me a save file that is at least at the point of the game where you can use the GTS (and maybe tell me how to make it work in Desmume) I would be very grateful.
If this is the wrong forum, feel free to rage at me - just also point me in the right direction after