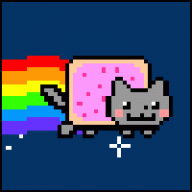 Joined

May 2, 2009
Messages

794
Trophies

0
Website
XP
Country
Due to a very sad microsd card failure a folder with all of the good games from september became corrupt. Yes im talking about
[email protected]
Bis PKMN SS,Scribblenaunts,Explorers of sky and kingdom hearts. A good scan of the sd card got rid of the folder and made on called found which had a bunch of chk files.
Upon some reading and contex clues( files sises ) i was able to narrow down about 30 of the 300 files as saves and games. Now the finding out what game is what and what saves goes where is suprisingly easy. Most games or saves in text form have some obious stuff. Like the first few lines of text most of the time will say something like this "SCRIBBLENAUTS NINTENDOSDK WIFISDK and then random text which is the game.
Now my Explorers of sky save was easy because it obvoiusly said my team team members and then sandshrew which i guess was a random member of my team and of course random text. Now the point.
The explorers of sky game it self had lots of interesting and obvious changable text.