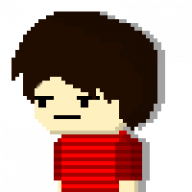 Well-Known Member
OP
Member
Joined

Mar 13, 2010
Messages

356
Trophies

0
Location
Website
XP
Country
These dreams were separate and had a break in between. They are unrelated.

1. I was at school. In front of the cafeteria there were two cows going around in a circle. I think it was a fair or something. Two of my school's building's had a fence around it. There were around 50 dogs in the parking lot, all with adoption papers pinned to their collars. They were from some adoption agency. They were pretty cute, except for one. It was a large grey dog, and it kept ramming me. It held its adoption papers in its mouth. I took it, looked at it, and gave it back. I didn't want that dog. It kept ramming me. I went to my PE building and upstairs, and the dog followed me. It tried to bite and attack me. For whatever reason I was very powerful and so I was able to grab the dog by the neck and throw it a good distance away. Finally, after several more attempts, I was fed up, and grabbed it, picked it up, and threw it over the railing. It barrel-rolled down the hill and died. Trucks came to assist it. It got up, but the men said "it couldn't survive in this condition". So they transplanted its head to a wiener dog. It then climbed up a man's back and up to the second story, tried to attack me again, at which point I kicked it off and killed it for good.

2. I found some cats in a box. They were fully grown cats, but were the size of your pinky finger. They were adorable and awesome. I wish I had a cat that size.

Feel free to give your interpretations. I already got a sound interpretation from my parents, which I fully trust in.