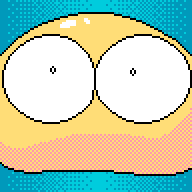 Active Member
OP
Newcomer
Joined

Jan 6, 2022
Messages

36
Trophies

0
Age

37
XP
Country
Hello people,
just a small thread to advertise my PC-98 translation projects a bit, as I know some of you might be interested
I'll include the age rating for each game.
Holy Girl Force Lakers II (WIP - 20% done) (Warning: Adult Content)


Sequel to the first game, and a huge step up from it. Better graphics, harder challenge, cheesier story, more variety in ennemies and available strategies. One of my personal PC-98 favorites.
Menus and graphics are complete, only the script remains. It's way larger than the first game's script, so it might take some time.
Dragon Knight III (WIP - 7% done) (Warning: Adult content)


Known under our latitudes as "Knights of Xentar", with an english script that was basically a spoof (complete with jokes about Donald Trump and Lady Diana), awful music conversion, censored hentai and the worst dubbing I even had the displeasure of hearing. Otherwise, it's a fun game, mostly because of its goofy atmosphere (even if it can get pretty serious at time) and great art. The gameplay itself is pretty subpar. I'm retranslating it mostly for nostalgia value (it was my first H-game, along with True Love, something like 20 years ago...) and also because it's fun to rediscover the game with a more faithful rendition.
The menu will need a lot of tweaking and the script is way longer than Lakers, but the engine is more flexible and more forgiving when you make some modifications, so it's not something that should be too much of a hassle.
Holy Girl Force Lakers (May 2022) (Warning: Adult Content)
Cult classic T-RPG with an awesome art direction, cool music, and an awesome sentai-meets-magical-girls like atmosphere. Oh, it also has some interactive sex scenes. Replaces the menu-only version I published last year.
Download 1.0
here
.
Run Run Kyousoukyoku (March 2022) (Warning: Adult Content)
An early Elf action game, reminiscent of some very primitive version of Deshing Desperadoes. Except you lead a female runner team and there is a bit of strategy and resource-management involved (not to mention pathfinding for the later levels). Notable for being one of the few eroge that can actually be played in competitive 2 player mode.
Download 1.0
here
FOXY (February 2022) (Warning : Adult content)


An early strategy game by legendary eroge publisher Elf. Not their best work, but an interesting piece of history.
Download 1.0 here
YU-NO: A Girl that Chants Love from the Edge of the World (December 2021) (Warning : Adult content)


One of the most influential VNs of the 90's and Elf's most famous work. Based upon TLWiki's translation of the Windows version.
Download 1.01 here
I've also published four menu patches last year on RHDN for the
Sei Shoujo Sentai Lakers trilogy (adult content)
plus
Tamashi no Mon: Dante no Shinkyoku yori (all ages)
They're not quite as polished as my later works, but at last they can help you if you want to play these games and don't know any japanese. Lakers 3 and Dante both come with a full walkthrough.
The Lakers patches are no longer on RHDN. Lakers 1 now has a full translation, so the old version wasn't relevant anymore. I've uploaded the other two here, on GBATemp :
Lakers 2 menu patch
Lakers 3 menu patch
Tamashi no Mon is still downloadable
here
.