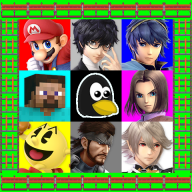 Well-Known Member
OP
Member
Joined

May 27, 2019
Messages

276
Trophies

0
Age

25
XP
Country
After doing a system upgrade to 11.0.1 and Atmosphere 0.18.1 with Mesosphere on my emuMMC, I have initially been disappointed in all of my title installers, them being Goldbricks, Goldleaf, and Tinleaf. The lattermost produced a system crash with an error code of 2168-0002. After switching my patches with the ones at
https://github.com/eXhumer/patches
, I got Goldleaf to successfully load. However, I wanted to have NSZ support for convenience purposes, but with no easy way for me to downgrade, I have been left with almost no choice but to fork Goldeaf and patch in the NSZ support from Goldbricks (
https://gbatemp.net/threads/goldbricks-nsp-nsz-title-installer.550869/
, and at
https://github.com/blawar/goldbricks
). I grew tired of Goldbrick not being updated for more than a year, so I had to take action in order to not lose NSZ support while staying on the latest firmware versions. With my coding skills, I will be idle and powerless no more!
Git repository of my fork, based on 0.9:
https://github.com/RQWorldblender/Goldleaf
I set up devkitA64 in order to perform compilations, with the instructions at
https://switchbrew.org/wiki/Setting_up_Development_Environment
. Though the code will now compile successfully, the patched code still remains untested as of this writing. Once I test out the code changes, I will give updates on the NSZ support.
More importantly, the upstream author (XorTroll) has no plans to include the NSZ support found in this fork upstream, due to the format potentially turning this software into a piracy tool.
Do not open issues or pull requests, or ask the upstream author to include this NSZ support. It will certainly be rejected.

Update 2: My code is currently not working right, as installation will eventually cause the hosting title to crash. What a bummer to find out so late! I'll try my best to fix it, but no guarantee that I will be able to complete the fix successfully.

Update 3: It looks like it would take so long for me to fix the issues I'm having, and the stigma that the NSZ format is used mainly for piracy, makes it hard especially if I'm the only person working on this to bring NSZ support to my Goldleaf fork. Unless someone wants to step to help me solve the crashing problem, I'm very close to just giving up. The repository has now been archived/been made read-only, but I can undo this change if anyone requests it.
In the meantime, I will likely return to upstream Goldleaf, but I will use
https://github.com/nicoboss/nsz
to convert my NSZ files into NSP beforehand, since Goldleaf will keep NSP support.
Attached is a precompiled zipped build of this fork, for those who can't or don't want to compile stuff.