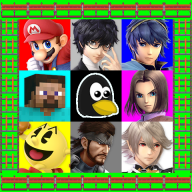 Well-Known Member
OP
Member
Joined

May 27, 2019
Messages

304
Trophies

0
Age

25
XP
Country
i get this error

make[3]: *** [/opt/devkitpro/devkitA64/base_rules:14: ui_Application.o] Error 1
make[2]: *** [Makefile:99: build] Error 2
make[2]: Leaving directory '/c/projects/Goldleaf/Plutonium/Plutonium'
make[1]: *** [Makefile:9: all] Error 2
make[1]: Leaving directory '/c/projects/Goldleaf/Plutonium'
make: *** [Makefile:5: all] Error 2

can you please just post compiled nro
What you need to run is
Code:
git submodule init
git submodule update
The upstream repository uses Git submodules. These commands can be used on any repository using submodules.
--------------------- MERGED ---------------------------
If you could please make a release thread when this is function (instead of replying here) so that others can be notified I can get this added to xbins repo monitoring.

Thanks
I'm just going to make another post over at
https://gbatemp.net/threads/goldbricks-nsp-nsz-title-installer.550869/
, once the upsteam author (blawar) makes a new release. But I will update this thread to point to it.