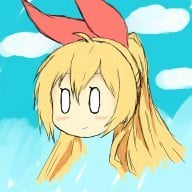 Completionist Themer
OP
Member
Joined

Mar 7, 2009
Messages

4,475
Trophies

1
Location
Website
XP
Country
This is an update patch released by Moonlight for Moonshell2 Child Zwai edition. To use, just overwrite the old files with the ones provided in the package. Please note, this package includes ONLY the updated files and nothing else.​
Changes:​
- A bug fix that deals with the issue of the DS freezing at the end of a DPG file during playback.​
- The addition of the option to swap the video player screens (so those with a busted top screen can still enjoy watching videos on their DS via the bottom screen, though this means that the video controls are on the top screen).​
The option is added to the moonshl2.ini and can be copy/pasted from below OR from the moonshl2_DPGOption.ini included in the package (you cannot drag&drop the moonshl2_DPGOption.ini and expect it to work).​
[DPGPlugin]​
; 0 = Video to top screen, Controller to bottom screen.​
; 1 = Video to bottom screen, Controller to top screen.​
SwapScreen=1​
-edit-​
Apparently there was one other bug that people were unable to seek during long pressing the touch screen (during screensaver with the touchscreen feature enabled).​