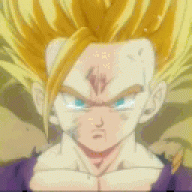 Joined

Feb 1, 2013
Messages

11
Trophies

0
XP
Country
First of all let me say that i spend about 30 min wondering what was the right place to post this question!

My 3ds console is an Old3ds XL, it has:
- a9lh installed using the new method (2.1.0 ctr transfer) I used a spanish guide from youtube which basically is almost the same as the guide from Plailect.

- I'm on SysNAND 11.0.0-33u (used the option from luma to show the NAND I'm on)

- I installed monster hunter generations 3 times, first through FBI, then through BigBlueMenu, and then through FreeShop, all 3 times when the game launches i get a black screen. (I know that on old3ds the game takes a while to launch but it is usually 30 seconds or so I have waited 2-5 minutes)

- These are the settings for luma when i hold select that i have on:
(x) Autoboot SysNAND
(x) Use SysNAND FIRM if booting with R (A9LH)
(x) Enable region/language emu and ext
(x) Show current NAND in System Settings

-My luma3ds version is v6.1.2

I have a different 3ds (old3ds) on version 10.7.0-32U, which was not done using the Plailect guide this one was before the whole 2.1.0 ctr transfer thing, and its on luma3ds v6.1.1 and also will get black screen on MH Generations.

Also i will like to add that the blackscreen i cannot press anything it is as if my 3ds had froze because pressing the home button does nothing and i have to hold the power button to even turn it off.

If I missed any information that will help anyone figure out what is wrong feel free to ask me. Thanks for looking at this thread!

- Tried the suggestion by PewnyPL and i cannot run Super Smash Bro 3DS and MH 4U either.