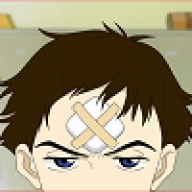 Joined

Mar 4, 2019
Messages

5
Trophies

0
Age

22
XP
Country
Recently I downloaded Virtual Console TG-16 WADs that were modified to run in 240p. I dumped some WADs from the SD card the USB Loader GX's emuNAND successfully, but, unfortunately, none of them boot! Instead, whenever the game is started, the Wii resets to the Homebrew Channel. This is the main problem I'm trying to fix. (I boot USB Loader GX through the Homebrew Channel.)

To clarify, I've USB Loader GX r2171 installed via d2x cIOS installer v10-beta53-alt-vWii on base ios base 56, on slot 249.

Official WADs don't work on the emuNAND either. (My USB is WBFS formatted BTW.)

Strangely, I tried installing the WADs via YAWWM (Yet Another Wii WAD Manager) but after selecting them to be installed to the USB, all I got was an error message.
Furthermore, I accidentally installed a couple a WADs to my real NAND in the Wii menu and SD card menu, and they worked fine!

My question is this: How do I get the WADs that are installed to my emuNAND running? I must be doing something wrong, so please, ask a lot of questions.

Thanks!