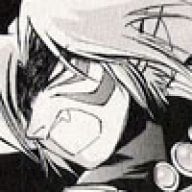 Well-Known Member
OP
Member
Joined

May 5, 2008
Messages

783
Trophies

1
Age

28
Location
Website
XP
Country
Alright, so I have been out of the scene for quite a while and I am wanting to get myself up to date on my USB loading setup. Any help would be appreciated with the following series of questions.

Currently I am using an old WD 500 GB External HDD for an old build of USB Loader GX. Of this setup, I have a 400 GB partition of NTFS (Used for other storage) and a 100 GB Partition of WBFS (The only filesystem that worked at the time). However, I understand that now it is possible to load Wii games under the NTFS partition. Personally, I would like to get all of my games under one partition on my external, but before I go about doing so, I have some questions

1. Is there a better loader to use than USB Loader GX as far as compatability or reliability goes, or are they all approximately the same? If so, I would rather stay with what I am familiar with.
2. Is there any advantage to keeping WBFS over NTFS? Perhaps a significant read speed advantage or something similar?
3. If there is not, would it be safe to assume that I could back up my WBFS games by using WBFS Manager 3.0, transferring the ISOs to my internal, reformatting the HDD, and then re-transferring all the ISOs back to my NTFS partition?
4. If the above is true, does it matter that my WBFS paritions only have the game partition (therefore the "garbage data" would have to be recreated. I assume that's something along the lines of Trucha bugs?) I'm a bit ignorant when it comes to this.
5. If I am going to go to an NTFS partition, what will I need to install as far as IOSes go? I am running a severely outdated version of WBFS as well as just about everything else. I'd assume I'm likely 7-14 months behind on all of this, so assume I"m severely outdated. (To give an idea, I remember when Waninkoko was still a big guy on the scene for updates and the like).
6. What is a suggested program to merge out my NTFS and [soon to be) formatted] WBFS partition? Would the default manager in Windows 7 suffice?
7. I hear that Gamecube game loading is now a possibility. I am severely "out of the loop" when it comes to this, and at the time I was around, it was thought as impossible. What [c]IOSes, mIOSes, or other applications would I need [if any] to rip Gamecube games to my external and use them on USBLGX or another loader?
8.Are there any complications I should be aware of with GCN loading?


Thank you in advance to any who help out!