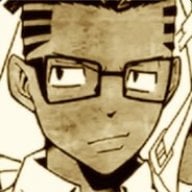 *INSERTGENERICTITLE*
OP
Member
Joined

May 22, 2008
Messages

784
Trophies

1
Age

31
Location
XP
Country
Alright. So basically, I starting receiving emails saying that my XBL Gold subscription account needed an update to avoid an interruption in the service. This confused me at first, as I thought I had disabled automatic renewal for my account anyway, since I didn't want to be charged every year for a service I hardly use anymore. So I look online, and I find out that my debit card used for my account was the one I had cancelled back when the PSN got hacked, for fear of my account being compromised, and I had never changed it so the Gold subscription couldn't be paid for. Well, I figured that since I didn't want Gold, I could just cancel it and continue life as usual with Silver. So I called up Microsoft support, and they told me that "they can't cancel the account because it has already been billed to me, and the service has been activated."

Now, this doesn't quite make sense. I told them that I don't want a Gold subscription anymore, and I haven't even been on my Xbox since the account was renewed last month anyway. Yet, they tell me that they can't cancel a service that I don't want, and haven't even paid for, due to my card being cancelled. What in the flying fuck is preventing them from downgrading or cancelling my account, especially if it's going to be interrupted anyway? They're basically forcing me to pay for a service that I DON'T want. It also doesn't make any sense that my account would still be reactivated for Gold even when there currently isn't a way for me to be charged, as the card set up with it's expired. They have none of, nor are currently able to get, my money for this subscription, which again I told them I DO NOT WANT. They're basically trying to lock me into the service and have me keep paying for it.

So I'm gonna call them up again in a couple days (and possibly raise hell), and if my Gold subscription isn't terminated..... Well, thanks for the free yearly online (while it lasts).