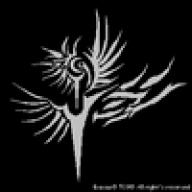 Well-Known Member
OP
Newcomer
Joined

Jul 24, 2009
Messages

51
Trophies

0
XP
Country
Well, I've seen a lot and a lot of post's just to say 'thank you' to someone for their help and such.
Or people who spam a topic with 'Thank you for the translation' and such.
Maybe the sitemods could make a special button under a post.

Which if clicked by people, their name would come under the post with:

These players have thanked ... for the post:
killeryunran, blalalla, yoshikiller, Mario64, ...

Or something like that. In which you can have a post and beneath it a list of people who thanked that person. That way
topic's won't be spammed with 'thank you' post's.

Well, at least that's my opinion.