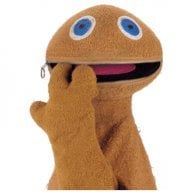 GBATemp old fogey
OP
Member
Joined

Jul 10, 2003
Messages

1,656
Trophies

1
Location
XP
Country
Ive had my m3DS real for a few weeks now and already ive had to take the games off there and put them back on again 3 times because of a problem i keep having.

Im using a 6GB SDHC card (Class 4) and every now and again, ill boot up the ds, click games and i get the loading thing on the screen before it brings up the list of games and it just hangs. If i try opening the folder in the browser on the menu this also hangs the system.

If i take every single game off the card (including saves, everything) but leave the NDS folder there (but empty) it still hangs!! The only solution is to delete the NDS folder, and create a new one. This then works. I put all my games back on, all the saves, and this will then work for a week or two before i get exactly the same problem occuring.

This doesnt happen during any particular game, it seems to be at random. Im using version 2.8 of the firmware. My card is about 4.5 GB full.

Any suggestions?