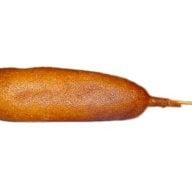 Well-Known Member
OP
Member
Joined

Feb 26, 2012
Messages

403
Trophies

1
XP
Country
Recently I was extremely surprised with how impressive 999 was for the DS. I went in with optimism, having heard that the game was praised by most who played it, but I can easily say that I was more involved in the story than I've EVER been in most games. These are my favorite types of games - anything that can really get me into the story. Cinematic games, like Metal Gear Solid, or games like Bioshock, Call of Duty 4, and Grand Theft auto 4 are also among my favorites. The stories progress so well in those that I couldn't stop playing.

Have any of you played any other games that've really gripped you through the story? Something like Professor Layton or pokemon just doesn't capture my interest outside of the gameplay. I'm looking for something more immersive.
I suppose Call of Duty 4 didn't have an amazingly well written story, but for a first person shooter the characters and the way that the game progressed and kept me involved in the story is what held my attention. Same goes for Metal Gear Solid.

Any recommendations would be great - even if it isn't something for DS. I've been playing some PS1, PS2 and Wii games also, lately.