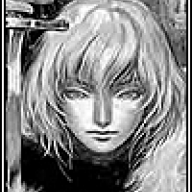 Well-Known Member
OP
Member
Joined

Dec 7, 2006
Messages

689
Trophies

0
XP
Country
I'm using the latest Lameboy version(believe it's v.0.12), and after I choose to save through Lameboy's menu and then try to Load the save the screen then becomes garbled. It doesn't matter which save slot I use.

I only have three .gbc games right now(Link DX, Seasons/Ages) but this happens with all three games whenever I save then load.

Has anyone else came across this? If so is there some kind of fix?

And by the way, what's another really good GBC emulator for the DS? I've done a search on my garbled screen/emulator freezing problem when loading a save and it looks like others have ran into the same problem, but I'm not seeing any kind of fixes for it. People are saying it happens randomly(although it happens every single time for me). So I'd rather just use another emulator that saves/loads like it should.