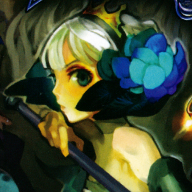 The Dark Souls of GBAtemp
OP
Member
Joined

Feb 13, 2012
Messages

6,424
Trophies

2
Age

33
Location
Website
XP
Country
In a recent interview with IGN, Kid Icarus: Uprising director Masahiro Sakurai defended the game's lack of dual analog support via the Circle Pad Pro, saying it was "technically impossible."
Masahiro Sakurai said:

"Considering how close to the limit we pushed the 3DS during development, it's a miracle that we were even able to provide support for left-handed controls at the point of completion... Providing support for independent analog control was something that was technically impossible."
Sakurai never explains what he quite means by "technically impossible." My personal guess would be that the Circle Pad Pro was announced too late for the team to effectively calibrate the aiming controls for the analog (despite there being enough time to add in left-handed support, which might have been much easier to pull off). However, if that were the case, it's curious why Sakurai didn't mention it.
He goes on further to explain that "any game needs to provide new experiences," and that providing options for "run of the mill controls" would "cut down the game's potential."
I'm sorry, but what? I don't understand (or buy) that at all. After all, if that was truly Sakurai's reasoning, why was there an option to aim with the face buttons? I think we can all agree that, regardless of how you might feel about dual analog's unsuitability compared to the stylus (something which I would agree with you on), aiming with the face buttons is way worse. So why?
To me, this is, at best, a ridiculously huge oversight in the game's design, and, at worst, a ridiculous example of arrogance. To me, Sakurai saying that the game denies such a simple feature for reasons of innovation is like Apple claiming to withhold 4G or a keyboard (or any other number of features present in competitors) because "there's no reason anyone would need that."
Granted, Sakurai's alleged desire to make players "try a new experience" worked for me, since I started the game hating stylus controls, and now I love them (with a thumb stylus, anyway). But that's besides the point.
Anyway, what do you guys thinki?
Source:
http://ds.ign.com/ar.../1224194p1.html