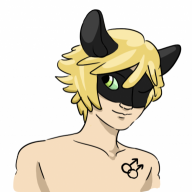 Gay boy
OP
Global Moderator
I've been searching all over the internet about the idle and stressed temperatures of an jTAG/RGH 360 and found various results on temperatures and how to cool down 360's.
This is a small graph on how hot MS allows stock 360's to run.
Revision ----- CPU --- GPU -- RAM -------- CPU ---- GPU ---- RAM
Xenon -------- 80°C -- 83°C -- 85°C ------- 100°C -- 110°C -- 117°C
Zephyr ------- 80°C -- 75°C -- 78°C ------- 100°C -- 100°C -- 102°C
Falcon ------- 80°C -- 75°C -- 78°C ------- 100°C -- 100°C -- 102°C
Jasper ------- 80°C -- 71°C -- 85°C --------- 95°C --- 90°C --- 92°C
The first set of temps is what the console will aim for before speeding up the fans.
It tries to hold those temps by continue speeding up the fans.
If the console reaches the second set of temps it will shut off and give a 2RL or RRoD.
jTAG/RGH 360's run hotter then normal 360's because FSD and XeXMenu do more work then the stock dash.
If your jTAG/RGH console runs below ~60°C all stock then there is nothing much to do about.
You might want to cool it down just a little bit extra but you're in luck.
Most if not all of you know that 100°C is the boiling point of water on sea level.
Solder will melt at around 220°C and metal expands/shrinks when it gets hot/cools down.
I personally think that even 65°C is to hot for a jTAG/RGH.
To properly cool a jTAG/RGH 360.
You'll want to increase fanspeed to roughly 75%, It's loud but it decreases RRoD's
Replace the stock TC with Arctic Silver 5, Stock TC just doesn't do a good job with transferring heat.
You could purchase a 2nd gen CPU heatsink for the GPU and do a fanshroud mod if you're afraid of GPU heat related problems.
This means taking out your DVD drive and bridging pin 4 and 6 on the power connector to stop the middle light in the ROL from blinking.
If you have a 2nd gen GPU heatsink (Zephyr/falcon/Jasper v1 style) you should mount a 40mm fan on the 2nd heatsink and wire it up to your exhaust fans.
If you feel like there isn't enough holes inside your 360, you could drill a couple into the side (where the 2nd GPU heatsink resides) for extra airflow.
Place small heatsinks on the RAM chips on the topside of the board.
Cut out the fanguard in the casing for better airflow.
Do whatever you can to increase air intake.
These are the temps of my RGH Falcon with no cooling mods what so ever.
The fans run at 85-90%
CPU: 42.8°C
GPU: 40.6°C
RAM: 52.1°C
These are from idling on FSD v2 for ~30 minutes doing some copying.
I'd be interested if other RGH/jTAG owners could post their temps along with their 360 revision and cooling mods (if available)
Credit goes to Se7ensins for the temp template, and Xbox-Scene for various info.