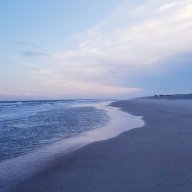 JFK's Jelly Donut
OP
Member
Joined

Oct 15, 2016
Messages

1,818
Trophies

0
Location
XP
Country
I haven't even had my Nintendo switch for a year and I am already having problems with the Joycons. when I am in a game in handheld mode I am constantly getting messages that say"press L+R on the controller" in have to reinsert the Joycons in order to keep playing and this can be maddening at times.
The controllers function fine when playing on the TV.

I believe the problem is a physical "flaw" within the Joycons when the Joycons come in and out of the console, the plastic part that holds them in gets worn down over time. (Some faster than others) Becuase the plastic pieces are worn down they can easily move slightly the in the rails. This causes the switch to think that they are out of the console and display the controller screen. This only happens to me when I use the pair of Joycons that came with the console(red and blue), not my other pair that I bought later

What tells me that it is not an internal problem with the Joycons is that they work fine when they are detached.

I am not the only person that has experienced this problem I found a thread on Nintendo support page that has literally dozens of people saying that the "same thing happened"

Has this happened to you? Have you found a fix?