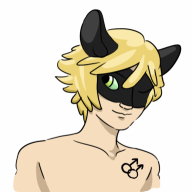 Gay twink catboy
OP
Global Moderator
If you have the 14717/14719 dash update on your slim and you were not able to dump your CPU KEY – you can now use the new J-Runner is released which includes the latest patches for 14719. The new build is 264 – so update now!

Also includes latest Dashboard with cOz's fakelive patch and the latest xebuild.

We wanted to wait on releasing this as it can easily be patched if you don't already have your CPU Key – we have been warning you for the last couple of weeks to get it NOW before it is blocked.

Thanks to some other guys who carelessly released the info without a thought to how it would affect the scene – many users may never have the chance to glitch their box if they weren't able to read this info first as it was rushed out with no correct preparation. We were hoping to release at the same time as the RGH2.0 for Phats but that will now have to wait. (Still under heavy testing to make it as reliable as possible – its a much different install, unlike the slim where the process is the same as before)

Anyway, grab it asap and get your CPU Key NOW ! If you don't get your CPU KEY before this is patched then you may never be able to glitch your Xbox.

Once you have your CPU Key – it doesn't matter how many times it's patched in the future – it should work just fine.

On a side note, if you want to improve your boot times you can use Hi-Grade 50ohm Double Shielded Low-Loss Cable. When used with the SLIM POST QSB we found some testers console times and stability were increased dramatically. At only $1-$2 a foot, it's worth giving a try. We also suggest you try switching to phat slim on your CoolRunner to see if your times and stability are improved. Some Phats like being switched to Slim and vice-verse, every console is different so these tips should help you find your sweet spot. Most slims should expect to boot within 1-4 glitches (5-20 seconds).
Possible end of RGH?
Source:
Xbox-Scene
Official site:
Team Xecuter