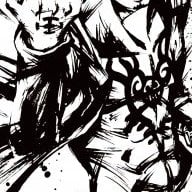 Well-Known Member
OP
Member
Joined

Aug 16, 2013
Messages

189
Trophies

0
XP
Country
Today we are proud to present GATEWAY ULTRA 3.1.0 which brings support for the New 3DS, up to firmware 9.2 for regions EUR, USA and JAP!

Every feature of the GATEWAY experience on the original 3DS is supported on New 3DS, such as but not limited to:
– 100% game compatibility
– Multirom menu
– Gateway and Classic mode
– Emunand !
– Eshop application support AND Eshop ROMs support
– Homebrew support
– Savegame backup and restore
– Gamecard dumping
– System nand dumping
– EXFAT and FAT32 support
– Diagnostics
– And many more features

We have spent months trying to find an alternative method that did not require you to have anything extra for New 3DS similar to our original 3DS solution, but we now realise that we should just have released what we have and improve it iteratively!
And that's exactly what we are doing! We polished our current solution and made it into something we would feel comfortable with to release as a beta.
Keep in mind that finding a more convenient solution for our New 3DS users will remain a priority task to us.
We decided to release this as a public beta, so if you find any serious issues, please let us know.
Our current New 3DS solution is still a work in progress but it is a fully WORKING solution and that's all that matters currently.

Currently we know there are a few minor issues in our release but we feel these are not serious show stopper bugs to put this beta release on hold.
One example is the paused head tracking and the 3D slider switching incorrectly between 2D and 3D when in Gateway or Classic mode.
But rest assured, we are working on fixing these bugs!

NEW 3DS INSTALL QUICKSTART GUIDE
================================

Requirements:
†- A save dongle OR a friend with a original 3DS that can launch our Gateway menu
†- A genuine physical gamecard copy of "The Legend Of Zelda: Ocarina Of Time 3D"
†- Gateway 3.1.0 ULTRA Launcher.dat file

1. Drag and drop the Gateway 3.1.0 ULTRA Launcher.dat file to your New 3DS's internal microSD card, behind the back plate.
2. Locate the savegame for "The Legend Of Zelda: Ocarina Of Time 3D" for your region in the Gateway 3.1.0 ULTRA release.
3. Restore the savegame to the game: you can either use a generic savegame dongle OR use our Gateway menu's Restore savegame option with a original 3DS from a friend.
4. Boot up the New 3DS and launch the Zelda game.
5. Select the GATEWAY savegame and Link will be standing inside a tree hut.
6. Simply press A to load the Gateway menu.
You will be greeted with the Gateway menu, and from there you can insert the Gateway card and boot into Gateway mode.
NOTE: We are also working on using Cubic Ninja as a means to load our Gateway menu, please stay tuned for more information soon!
Support the innovators not the imitators, and as always ENJOY!