Start - Translation patch for 198X, Fire Tonight & Unpacking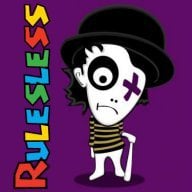 Joined

Nov 13, 2014
Messages

161
Trophies

0
XP
Country
I'm converting some of my patches available on
LeTraduzioniDiRulesless
for Switch.
At the moment I've released:
198X
[01007BB00FC8A000]
Fire Tonight
[0100810013704000]
(Italian and Spanish)
Unpacking
[0100701015846000]
(latest developer's update contains official localization)
SM3DAS - Super Mario 64
[010049900F546000-1]
(Text, Texture and Dubbing) with texture enhancement
-
Texture enhancement mod only, without translation,
available
here
Port:
Cosmic Fantasy 2
[01005AF018E96000]
(
Raviolo
)
Danganronpa - Trigger Happy Havoc AE
[0100A3301618E000] Updated
(
All-Ice Team
)
Danganronpa 2: Goodbye Despair AE
[01003A3016190000] (All-Ice Team)
Soon I will release:
Tinykin
Rejected:
Cave story+ (needs much editing)
Disco Elysium (different format)
VA-11 Hall-A (needs much editing and full copy of game in layeredFS)
Ace attorney trilogy (different version)
Ask me for translations you want see
converted
for Switch in thread's reply (with link to PC translation file).
Games without too much text: I translated them as exercise in Unity reversing and game modding for Switch.
I hope can be useful. Localizations translate text and textures. LayeredFS natively works on Atmosphere.
Italian translation:
Sto convertendo per Switch alcune delle mie patch disponibili su LeTraduzioniDiRulesless.

Già rilasciate:
198X
Fire Tonight
Unpacking (l'ultimo aggiornamento implementa la localizzazione ufficiale)
Super Mario 64 della SM 3D All Stars (testi, grafiche e doppiaggio + texture HD migliorate)

Port:
Cosmic Fantasy 2 (Raviolo)
Danganronpa - Trigger Happy Havoc Anniversary Edition - Versione aggiornata (All-Ice Team)
Danganronpa 2: Goodbye Despair Anniversary Edition (All-Ice Team)

In arrivo:
Tinykin

Scartate:
Cave story+ (traduzione da rieditare pesantemente)
Disco Elysium (formato diverso)
VA-11 Hall-A (andrebbe copiato quasi l'intero gioco sulla SD dopo aver editato la traduzione esistente)
Ace attorney trilogy (traduzione per versioni non HD)

Vorresti una traduzione esistente per PC convertita su Switch? Chiedi nei commenti. Allega il link ai file di traduzione.

I giochi non contengono troppo testo: li ho tradotti come esercizio per il reversing Unity e modding per Switch.
Spero vi godiate queste localizzazioni che traducono testo e texture. LayeredFS funziona nativamente su Atmosphere.