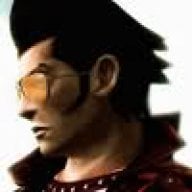 Active Member
OP
Newcomer
Joined

Jun 23, 2009
Messages

25
Trophies

0
XP
Country
Hey all
Recently bought a Western Digital 'My Book Elite' 1.5 TB external hdd and have spent over a week trying to get usb loader to work with it. No luck yet.
Tried formating to NTFS/not formatting and then making it WBFS. It looks like it all works fine. Shows up in usb loader/
downloads
game covers/disk covers. But cannot get a game to work. It adds to the play count but just goes to a black screen or resets back to the wii menu. I got a USB stick, formatted straight to WBFS - put the New Mario on it, and usb loader loads it fine. (A strange difference was with the usb, the mario tunes plays when you selected the game, but with the hdd it just stays with the menu music)
Tried formatting to FAT32, but then it fails to get converted to WBFS.
Tried making the game into a WBFS format and then putting it a FAT formatted drive. Comes the message that there's no WBFS partition.
Tried the usb loader to format the drive to WBFS - it formats but then fails to load.
Any other suggestions for things I could try? It's a jap wii with HBC 1.0.3, cIOS38_rev14, any other info you need I'll try to dig up. thanks.