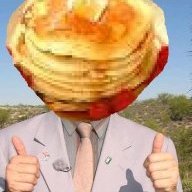 Joined

Jan 8, 2008
Messages

19
Trophies

0
Age

29
Location
Website
XP
Country
I have been looking all around the web for a long time now...

This is what i have learned:
1.
Wii
isos will not work on the
Wii
without a Modchip :'(
2. Modchips are not really to be toyed with in installation because they may have fatal affects on the
wii
if done incorrectly (solder chips)
3. A)there is a product called wlip that is used for easy installation.
B)Wlip and a micro chip are solder less so the wii warranty will not be ruined. (Apparently)

C)Wlip will easily connect to any microchip based product without a circuit board.
D)Wlip are not available to the public currently.
4. (Not sure...) Modchips either need to be replaced or updated every so often

5. A wiinja is just a micro chip other than like wiikey which is like a circuit board. (i know there are more products but did most research on these 2 key items)

6. I have searched many products other than Wiikey and Wiinja, but i find these to be the best options.
7. These are in fact i||
[email protected]
| so i know I'm at risk any time.

8. I have read all the instructions of installation!

9. The chip you purchase is not what costs the money it's the programming that does.

10. a)I will need special tools to open my wii. (A Tri-Wing driver)
b)THIS is important!! I do not know what type of wii I have whether it's a d2a d2b or d2c because I can't open the wii and i do not currently have it with me...

I cant check the serial code because i currently dont posses it.

11. There is no heating issues with the Wii at all, apparently.
12. Modchips are available for other consoles... What would be the best one for a ps2 and how much would it cost?
Now the fun part!!
Heres a bunch of questions!!!
1. Is it possible to install a Wiikey onto a d2c???
2. I'd like to keep it at least under $100 Canadian.
3. After downloading Wii isos will i need to edit them with a special program or something like that?
4. ARE WII CHIPS STABLE? Like r the support sites for Wiikey working; and what are other support sites?
5. I have seen many people talking about chips or sum thing like blablaDSFH678HDF and I'm wondering wtf? what are these?
6. Can u get a program to make your own microchips with the right software?
7. Are any products released right now actually going to be steady for service?
8. Where would the cheapest place to buy stuff be.
9. DO YOU NEED TO REPLACE THEM CAUSE THIS IS CONFUSING!!!
If u wish to contact me other than posting, i have two e-mail addresses that i check every 1-3 days.
Gmail
Hotmail
Thanks to Spartan for pointing out about spam and making me realize that one is a Hotmail instead of another Gmail.
Generic Question
How do i set avatars and basic forum options like the pictures below text and stuff?
I'm a total newb at this.
If anyone would be interested or bored enough to talk to me 1 on 1.
I am a very fast learner, very tolerant, and very excited to learn about this stuff from a personal source.
Cheers!