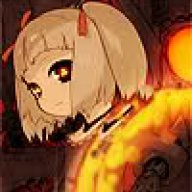 Joined

Dec 2, 2007
Messages

1,701
Trophies

0
Website
XP
Country
QUOTE said:

The Federal Government will introduce compulsory internet filtering to block overseas sites which contain criminal content, including child sex abuse and sexual violence.

Communications Minister Stephen Conroy announced the changes today following a controversial trial to filter the internet which was conducted earlier this year.

Senator Conroy says some internet content is simply not suitable in a civilised society.

"It is important that all Australians, particularly young children, are protected from this material," he said.

"The Government believes that parents want assistance to reduce the risk of children being exposed to such material."

He says the Government will not determine what is blacklisted on the internet in Australia, rather an independent body will determine what sites are rated as RC for refused classification.

Legislation will be introduced into Parliament next year which will require all ISPs to block material which has been refused classification in other countries.

This would include sites containing child sex abuse, bestiality, sexual violence or detailed information about how to use drugs or commit crimes.

The filtering trial attracted criticism from some who said it would not work and would slow internet speeds.

But Senator Conroy says the trial has been successful.

"Our pilot, and the experience of ISPs in many western democracies, shows that ISP level-filtering of a defined list of URLs can be delivered with 100 per cent accuracy," he said.

"It also demonstrated that it can be done with negligible impact on internet speed."

Grants will also be offered to ISPs to voluntarily block other content.

After the legislation is passed the filter will take 12 months to implement.
source:
ABC news
Jesus, a fair few people aren't going to be happy.