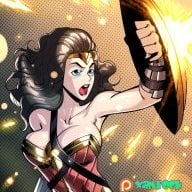 GBATemp's 3rd Favorite Transgirl
OP
Member
Joined

Aug 24, 2014
Messages

4,840
Trophies

0
Age

26
Location
XP
Country
Name - HP Envy m6-1205dx
Specs
Price - 199 USD
Ram - 6 GB DDR3 (upgradeable to 16)
CPU - AMD A series A10-4600M / 2.3 GHz and Max Turbo Speed 3.2 GHz
Screen Resolution - 1366 x 768
Gpu - Intergraded AMD Radeon HD 7660G
Storage - 750 GB HD
Operating System - Windows 10 currently (I plan dual booting with Ubuntu MATE)
Potential upgrades - I plan on getting an more ram on my system to max out at 16GB. I am debating or not to get an SSD for my OSes as I dont want to spend too much on a cheapish laptop (although atleast i can reuse the ssd if i get a new laptop which justifies the purchase).
Anyway I want to know/ be clarified about
1. Gaming
I know it being an older laptop i wont get great gaming (no crysis) but i was wondering if i could run games. I checked those "run it" websites but i know they generally over estimate how good your computer is. The games i would like to play are Civ 5, Spore, HL, TF2, Portal, Left for Dead, Super Meat Boy, Doom 3, Faster then light, Oblivion, Shovel Knight, BioShock, Knights of the Old republic, Her story and Minecraft. I would like to run them in 720p on medium setting but am willing to go to the lowest settins if needed.
2. Emulators
I know that AMD chips are bad for emulation but how good will it do with 64, PS1, Dreamcast and PSP games? I would think it could probably handle PS1 games as my Android tablet does them great but i am not familiar with the emulation of the other 3 but my guess is that mamy Dreamcast games will run poorly but if i could atleast get Sonic advemture battle and shenmue to work then i would be a happy camper.
3 HP quality
My mom got me it since it is an HP (my godfather works there and has for 24 plus years in California) so she respects the bramd (keep in mind she is a technophobe). I know hp's generally are poor in quality (atleast compared to other vendors) but in your experoence how bad are they really?
4. Upgrades
I plan on getting more ram and a ssd but in your opinion which one should i get first?
5. value
Considering my budget (200 USD) and that most laptops in this range are chromebooks or machines with 2gb ram, did i get a good deal?
Thanks in advanced!
(EDIT 1 - damn I meant needed not need in the title
)