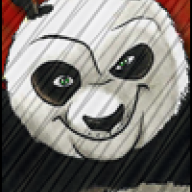 Joined

May 3, 2009
Messages

1,295
Trophies

0
Age

30
Website
XP
Country
Issues:
As I previously stated a few times the issues were as followed. Random freezing, lagging, corruption. When I played Phantasy Star 0 for example it froze and I was forced to shut it down. When I tried rebooting it did not turn on. The power was on but the screen was black.
My friend clonesniper666 sends me frequent DVDs with PSP games on them. When I transferred the latest from the last DVD he sent me it caused my PSP to get worse. I guess one of the ISOs had a virus. Not sure which one because I threw the disc out.
Anyways I tried fixing it myself with nandtool but it did not discover any problems. It worked on the 8GB but when I transferred it to the 4GB it did not read it so I could not use it. Even though I transferred it over. So I guessed the 4GB had the virus in it.
Anyways not realizing until later I found nearly all my save files deleted.
I figured I could downgrade using the magic memory stick but none of the programs worked or allowed me to do anything. I guess I made it worse or did something during this because now my PSP won't read any of the ISOs. Yes a CFW PSP that can't read ISOs lol...
Even if it could read all of the ISOs were corrupted. When I tried saving in games like Sar Wars BFII it froze and shut down on me. Note the blank screen is still going on during all of this.
Anyways I am really disappointed because I only had it since the beginning of July.

The CFW was 5.50 Prome -2.
Sony hates me.