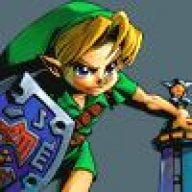 Joined

Nov 18, 2005
Messages

119
Trophies

0
Website
XP
Country
Ok so I have been thinking about this for a few days now......Everyone is talking about how global warming will raise the sea level. My question is if EVERY human died, how much would the sea level raise? Here are the rough numbers

6 Billion People on Earth
Humans are 60% water
Average weight for a human (160lbs)
A Gallon weighs 8lbs

60% of 160 is 96lbs water

96lbs of water is 12 gallons

12 gallons times 6 Billion is 72 Billion Gallons

Now this is where I am having trouble.......How many gallons is needed to raise the sea level 1 foot.....