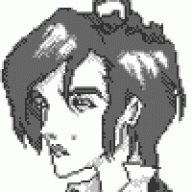 Well-Known Member
OP
Newcomer
I hope that's an interesting curveball for someone out there.

The title was never released in America, so I can't find a USA version.

The reason I'm concerned about it is because I know for DSiware you need to install on both NANDs - so is my my USA system menu gonna get pissed off at a EUR only release being there?

Or would it not matter because I'd be running it from EmuNAND anyways?


thanks!