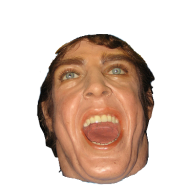 Joined

Mar 30, 2015
Messages

12
Trophies

0
Age

34
XP
Country
Hello family! This is my very first thread. I've been reading here for about a year, but I never made an account because I never needed it. You're a great community, and I have a little ¨trouble¨

Just today I bought a 3DS which happened to have the version 2.1, and a friend told me that if I introduced certain game cartridges, I could give it 4.1-4.5, and so I could CFW it.

My friend sended me a list of games which I happened to not have (I just have Pokémon X and Pokémon Alpha Sapphire, and a friend could give me MK7). Those games would upgrade my 3DS to 4.1-4.5, and I don't know if MK7 will do the trick.

Another friend also have Gateway, and he could provide it to me if I ask him, but I don't know if I can do anyrhing with a 2.1 3DS and a Gateway.

I also want to know how much will upgrade my 3DS the MK7, and how can I look how much will upgrade each game.

Thanks a lot! Keep up the great work!