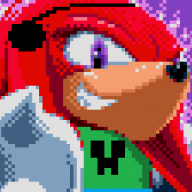 Well-Known Member
OP
Member
Joined

Sep 11, 2016
Messages

218
Trophies

0
Age

38
XP
Country
Hey guys! So recently I figured out how to run mods from PC for Sonic Mania on Switch! It's a quite simple process.
Download any mod for Sonic mania, it doesn't matter, as long as it doesn't replace any .exe files or anything of that sort. (I don't believe a mod currently exists along those lines, so you should be good.)
Next, go to your Sonic Mania folder, typically installed to
Code:
 C:\Program Files (x86)\Steam\steamapps\common\Sonic Mania
if installed via steam.
Or, if you dumped mania, the same file should be in romfs.
Now, there is one file in this directory that you actually care about, and this file is "Data.rsdk" this file contains all data information for Sonic Mania. Copy that to a safe place (i.e your desktop)
Next, go and download RsdkPack.exe (included as an attachment). Place this in the same folder as Data.rsdk. Next, open a windows terminal by pressing shift and right clicking and picking "Open powershell window here"
Once you have this window opened run this command.
Code:
 ./RsdkPack.exe Data.rsdk Path/to/your/folder/with/Data
Make sure that you make the path have one more directory to it. So say this is your directory structure: C:/Users/Bob/Desktop/RsdkPack/, add Data to the end, making this: C:/Users/Bob/Desktop/RsdkPack/Data/
Now, copy all the files inside of your Data folder from your mod into the Data folder inside of the Data folder. (Confusing, i know.)
Now you are ready to compile. Now run this command.
Code:
 ./RsdkPack.exe Path/to/your/folder/with/Data Data.rsdk
Now you are ready for LayerFS. If you haven't set up LayerFS, I won't teach you here, but there's plenty of other
tutorials
on GBATemp. Now, create a folder inside of Atmosphere/Titles/ named 01009AA000FAA000 and then create a folder called "romfs". Copy the file Data.rsdk (if the tool worked, just copy the same file you started with into the romfs folder.)
Boot into Hekate with LayerFS and enjoy!