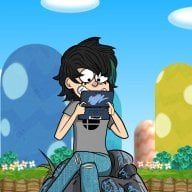 Well-Known Member
OP
Member
Joined

Apr 6, 2009
Messages

172
Trophies

0
Age

26
Website
XP
Country
Things Needed:
Wii Scrubber 1.4:
http://www.megaupload.com/?d=CD2BOPEQ
New Super Mario Brothers ISO: www.google.com
The SZS modifier:
http://chadderz.is-a-geek.com/wiicoder/download.aspx
Steps
1: Open up Wii scrubber, Open The New super Mario brothers.
2: Open up Partition 0 Scroll down to "US"(on NTSC ISO) or "EU" On PAL iso.
3: Open up the language you would like to change, for example, I opened ENGus.
4. Open up the "message" box and extract it some were you will remember.
5. After the SZS modifier has been installed, then go to the location were you saved the message file. Right click it, and press open. A message will pop up, and it will tell you that you need a program to open it up, and click on Open with(or open with programs in my computer) Search for the SZS modifier, It should be in C:\Program Files\ChadSoft\SZS Modifier (by default) If you are using windows 7 like i am it should be under C:\Program Files (x86)\ChadSoft\SZS Modifier (by default) and choose open with this program every time.
6: After you done step 5, the SZS modifier should open up, and the message file should have a different icon.
7: Once the SZS modifier has open the message file, open it up, you should see a notepad icon, press it and you should access the BMG editor.
8. Scroll around and find all the text you want to replace, you can not put more characteristics then the original files. After you change the message press SET TEXT and it will replace it, After you replaced all of them, press save, then exit it out.
9. Now save the message file. It will give you an error, ignore it. and press ok,and close the SZS modifier up.
10. Now you have replace the text, go to wiiscrubber and replace the message file.
You are done, now burn your iso or send it to your USB drive and play it. Have lolz.
UgotHacked
Video:
Click Here