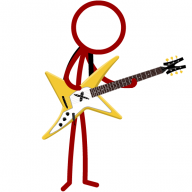 all the world needs is me
OP
Member
Joined

Apr 22, 2011
Messages

1,627
Trophies

1
Location
XP
Country
I was accidentally put in the big hurdle race coming up tomorrow in school, and, well, I've never run hurdles before.
I've done some internet research, and what I've managed to learn is:
-Hurdle races are more about running then actually jumping, so I must run really fast
-I must not pause and jump but rather raise my "lead leg" at the knee and make it over the hurdle, then have my "trail leg" (trail leg is it?) follow sideways, with a sideways arm-swinging action to gain momentum.
-I must calculate how many steps I'll need to get my feet into position before running a hurdle.
The first thing I want to know is if what I've managed to learn is correct.
I'd also like to know approximately how tall a hurdle is. I'm not really good with predicting when I am given an exact length, so, given the fact that I have a height of 1.57 meters, where would the hurdle reach in length? (knees, for example?)
3. Is it proven to be easier for taller people? I am quite short..
4. Is there anything else I need to know?
5. Do I have the right to be nervous? I've never done hurdles before, and the first time I'll be running hurdles is in a competition! Goodness..
I need some confidence-boosting advice, or perhaps anything that would get me more prepared for the event tomorrow.
Thanks guys.